Community Based Tourism Training
for Fair Trek Project Team in Laos
Tiger Trail staff attended an eye-opening workshop week organized by CBT-I Thailand on community based tourism in Chiang Mai. Maximizing benefits to the communities through tourism…
CBT-I in Thailand has been developing sustainable community tourism tour and excursions in remote areas for a while already. With all the knowledge that they have to share, the Community Based Tourism Institute and the Community Based Tourism Network put together this great training workshop for tour operators, as well as operations and products staff from the Greater Mekong Sub-Region. We are proud to be able to join this learning experience that will benefit our work, tours in Laos and of course the positive impact our tours will have through our visitors.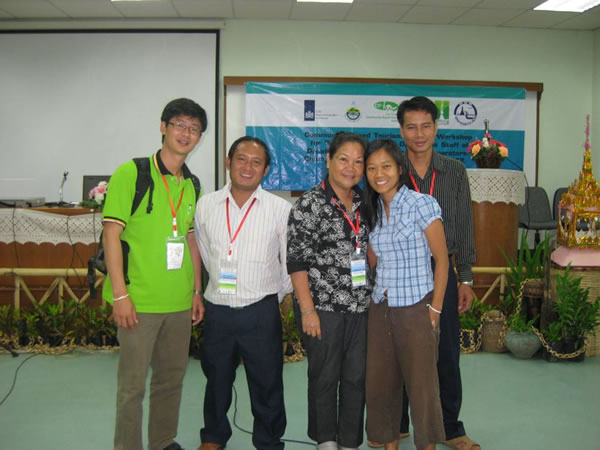 Representatives from Myanmar, China, Vietnam, Cambodia, Laos, and Thailand made time to come out and share their experience and participate in meaningful discussions. Everyone was genuinely interested in responsible tourism and helping communities to develop tourism activities in a sustainable way. It was an amazing atmosphere full of energy.
Most of the community based training was held at Payap University in Chiang Mai. We focused on marketing, product development, operations, and the positive and negative impacts of community based tourism. We worked in teams and at the end made presentations to each other.
A lot of interesting and provoking discussions were generated through the topics presented on the CBT training.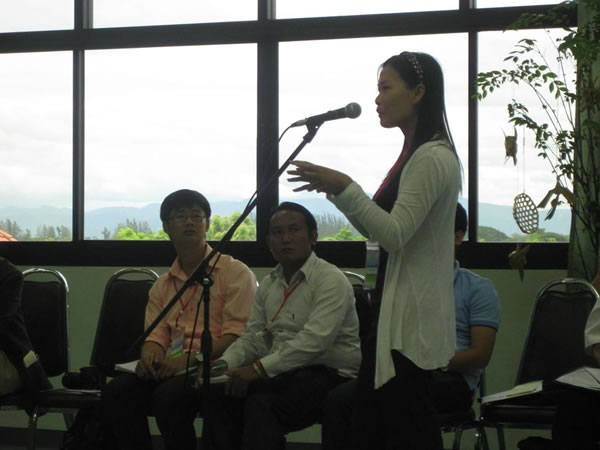 The training was made more fun by letting us spend a night in a "model" CBT community. The village, called Mae Kampong, has been participating in community based tourism for over 10 years. Nestled against the mountains with a stream that meanders down through the village, it is a cool, welcoming place. Over 30 households are involved in CBT and the village has a cooperative which generates income for everyone. The community produces hydropower, and is essentially off the grid! They also collect, filter, and bottle their own drinking water! In many ways, a wonderful place to visit, if not to even live!
The Fair Trek team from Luang Prabang, Laos gained so much practical knowledge from this workshop and are now of course looking forward to improving the communities here in Luang Prabang!!
Come and learn more about the work Fair Trek does, and contact our team members