Trekking in Laos, but why is it a "Fair Trek"?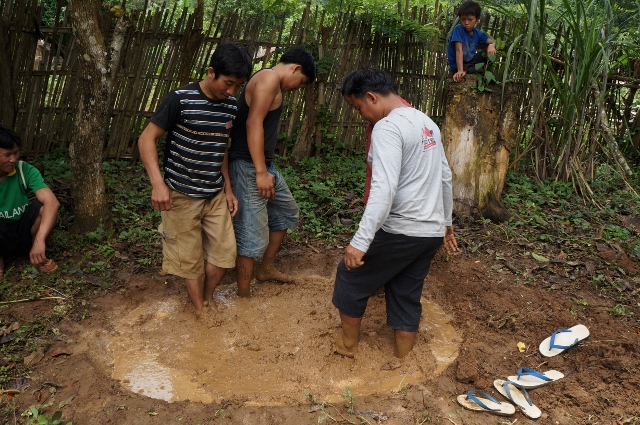 As Laos is still a hidden paradise, we believe it is essential to take care of this fragile heritage. Tiger Trail has set up the "Fair Trek" project in 2007. The aim of the project is to generate alternative income, support inter-cultural exchange, education and development for the remote villages in Laos. It also assists in setting up community based tourism programs to regions where tourism has not yet been seen.
Fair Trek project in Laos also manages school building projects as well as capacity building trainings.
Tiger Trail Outdoor Adventures Laos in cooperation with Fair Trek Project thrives on adventure, but nurtures cooperation—between people, between cultures, and between human activity and our precious natural world. Collaborating with local partners, villagers, and NGOs, Tiger Trail creates community-based tours and treks that allow visitors to get beyond the surface of village life to get real-life experiences and to benefit the homes they visit.
Innovative Fair Trek program gives trekkers access to truly remote villages in exchange for working together to generate new income and employment opportunities for villagers. Excitement, adventure, cooperation and caring combine on a Tiger Trail Fair Trek hike in Laos.
Fair Trek supports tourism in regions that have little job opportunities and at the same time takes the carrying capacity of the communities into account, in order to prevent negative impacts from tourism, both socially and environmentally.
The Fair Trek project connects governmental offices with local companies and villages. The aim of the program is not only to collect money, but also to encourage ownership and self-management within their communities resulting in sustainable development and tourism alike.